RIE® Parent-Infant Guidance Class™
For Baby — special time with mom or dad to explore, play, and interact with other infants
For Me — a time to relax and enjoy my baby, learn how to support my baby, and meet other new parents
In these classes, parents learn to use RIE's Educaring® approach to help them:
Read baby's cues and attune to their needs
Establish a firm foundation for your child's emotional, social, physical and cognitive growth
Set age-appropriate expectations for infants and toddlers
Know what babies need from you and what you can trust to develop naturally
Make the most of your time with baby — whether that's all day long or nights and weekends
Balance your child's and your family's needs — and your own — without guilt
Learn to enjoy parenting even more
Classes are on-hold due to COVID 19.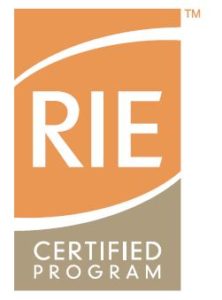 For Baby and Me classes are informed by Magda Gerber's groundbreaking  Educaring® approach to being with infants and toddlers, sometimes known as "RIE®."  Educaring isn't so much a philosophy as a framework that can work for parents of all stripes.  It helps us "see infants with new eyes," better understand infants' capacities and needs, and meet them in a mindful, balanced way. Some people sum it up by saying that Educaring allows us to be fully present with our babies and conscious in our decision making.  Jennifer is a fully-trained RIE® Associate.  Let me help you see your infant in a new way, gain confidence and enjoy parenting even more.
"A respectful beginning is an investment in the future of the relationship between your child and you, your child and others, and in your child's exploration of the world."

— Magda Gerber, Resources for Infant Educarers® (RIE) Founder
What Parents Say
"I now consider Jennifer one of my greatest coaches – my parenting coach – and I greatly appreciate the doors she has opened and the ideas and options for which she planted the seeds to grow."

Natalie

"Through the classes led by Teacher Jennifer I have strengthened my awareness and observation of my child, which has made me more self-aware and relaxed as a parent, a true gift."

Paulette

"Jennifer's parent-child classes are unique and truly child-centered.  It is a place to come and turn off all the voices in your head and be humbled by children's great gift of learning by themselves and in a group, on their own time, with minimal and age-appropriate guidance from the teacher."

Newmoon

"I still hold onto the classroom memories and find myself recalling the tone and atmosphere to help guide me through the day."

"Attending this class gave me the time and chance to take a close look at them, how they learn and share, and how they communicate and handle conflict, how they grow up."

Rebecca

"The tools I have learned in Jennifer's class have helped me become a better mom. The ability to respond to my two boys when they're struggling without getting caught up in my own emotions is invaluable. I highly recommend this class."

Toni

"Speaking to Jennifer for an hour on the phone about RIE gave me a great wealth of insights and practical specifics that I hadn't been able to glean from the written page.  Jennifer is so drenched in the philosophy and the art of its application that she brought RIE alive for me..."

Tara