Jennifer Doebler
RIE® Associate/MA Human Development
I have been fascinated with infant and toddler development and working with RIE® concepts for over a decade, having discovered Magda Gerber's unique insight into babies when my daughters were born. I took them to RIE Parent-infant guidance classes™ in New York City and it opened up a whole new world for me.
I have been teaching parent-infant classes since 2014 and have supported hundreds of families on their new parenting journey. I am also a RIE Practicum mentor and sit on the Board of RIE.
I enjoy helping parents discover their child's competence and develop their own as a parent. Taking care of babies involves different skills than many of us use in our work life. Learning to read a baby's cues, provide responsive care, and just the right amount of support will give a baby the best foundation for life and allow parents to enjoy more and worry less. It is simple, but not easy.
In addition to completing the RIE professional training, I have completed Introductory and Advanced-Level Pikler training with Anna Tardos and Agnes Szanto. I have also completed the first year of Waldorf teacher training at the Bay Area Center for Waldorf Teacher Training.
I hold a BA from Middlebury College and an MBA from Columbia University. In 2020, I earned an MA in Human Development, specializing in infants and toddlers, from Pacific Oaks College, a pioneering leader in early childhood education and social justice, in Pasadena, CA.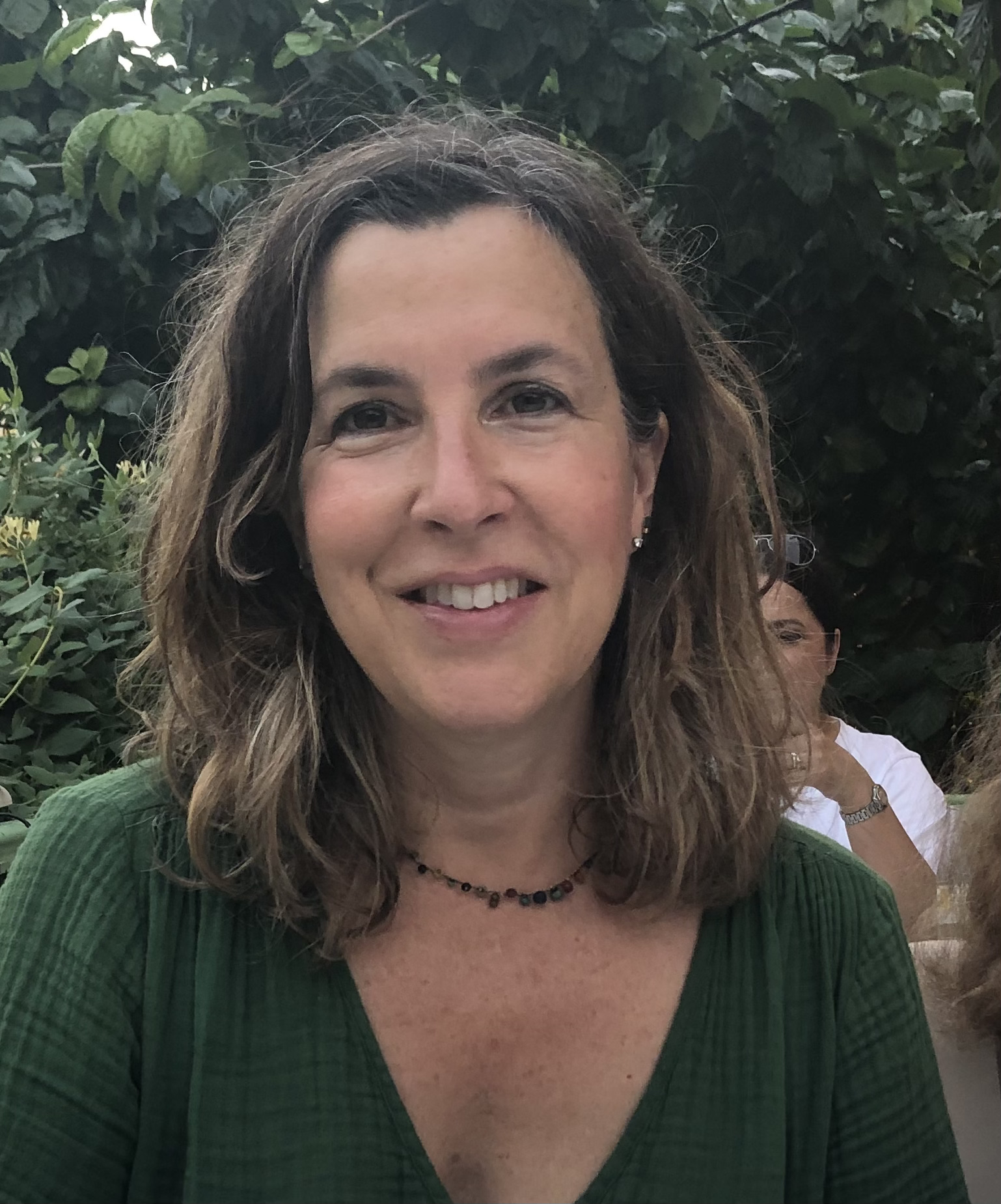 You don't need (or want!) a prescription for every interaction, you just need a new way of seeing your baby and some structure for being mindful, so you can make your family the way you want it to be. RIE provides that way of seeing and being. I would love to help you discover your own way.
More about me
I came late to parenting. Before having my first child, I worked in brand management, as a Marketing Director for Pfizer, the medicine company, managing some of the most helpful medicines in the world. I ran the marketing department in Vietnam, and later returned to the US to launch one of the most recognized products in the world, then overseeing its launch in Asia, Africa and the Middle East. I ran my own business for 7 years, closing it a few weeks before I had my first child — the day I turned 40. I was so happy and thrilled to have a new baby and devote myself to her care — but I honestly felt quite unsure of myself in this new realm that was more about being than doing.
I read some of the popular books of the time, but none of them felt right. Then my friend handed me Your Self-Confident Baby by Magda Gerber. Here, at last, was a woman who I felt understood the surprising experience of being a new parent, the journey of taking on this role, and the true needs of children. I had met my mentor — even if only via her ideas in a book